Point of Sales & Scheduling System tailored for


Aesthetic

Clinics.
Aoikumo ensures your single or multi-outlet aesthetic clinic is able to electronically capture patient's records, indemnity forms, Case Notes and various anatomies using a tablet with a digital pencil. This all-in-one system would give full you a full view of your appointments, patient's purchase and service history and staff or doctor's commissions. It would also be able to keep track of your machine's laser shots used ensuring it is not fraudulently used.
Key features that would help your

Aesthetics

business…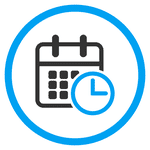 Appointments
Manage appointments easily based on Staff Nurse, Doctors or Rooms so that you do not overbook. Set distinct colors in appointments to give an overall view of Staff Nurse or Doctors available for the day.
Annotated Drawing
Within Patient's Case Notes lies the Annotation function. Highlight areas of improvement using Patient's captured picture or Anatomy templates. Track past progress and notes at anytime.
Live Notification
Patients will receive an E-mail and SMS whenever services or products are redeemed + a reminder before their appointment. This keeps Patients well informed of their redemption and appointments.
Document Storage
Store Patient's documents such as consultation & indemnity form, post treatment images or collages into the system. Refer to these documents easily at anytime. With cloud storage, size is never a matter.
Electronic Form
Design and create your own electronic indemnity & consultation form, which will be auto-uploaded to the customer's profile. No more paper trails.
Case Notes
Take notes related to patient visits as well as doctor's correspondence that may include written notes with anatomy or other visual representations.
Camera Capture
Capture Patient's post treatment pictures with ease using a tablet or PC which would then be auto-uploaded to Aoikumo.
Picture Collage
Use Patient's post treatment pictures to create a collage to easily determine the treatment effectiveness with each visit.
Hands-on Incentives
Create different hands-on incentives for your Doctors and Staff Nurse based on seniority to ensure they are accurately paid. Say goodbye to manual calculations.
Credit Wallets
Sell and manage different customer's Credit Wallets from Combo, Ala-carte & Cash Wallets. System auto-deducts during redemption.
Composite Inventory
Track and manage your clinic use products such as syringes or laser shots from laser machines. No more over-usage and expensive wastage.
Loyalty Points
Categorize Loyalty Points into different membership and reward customers as they purchase products or services from you.
No Commitments
Simple and easy sign-up, without any contractual commitments, upfront or cancellation fee.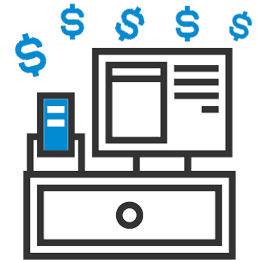 Multilingual Support
Currently with English and Chinese (中文) with other languages being added on currently.
Simple as 1-2-3
Simple system design for Doctors and Staff Nurse whom would be at ease to use and maneuver within the system.
Lifetime Updates
Enjoy continuous support when needed along with updates throughout your subscription at no extra cost.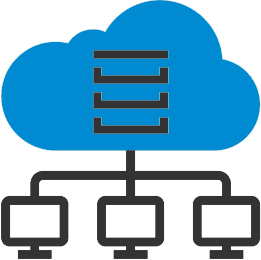 Cloud Technology
Real-time, live information accessible at anytime through any mobile device from anywhere you are.
Data Protection
Using Microsoft technology which is highly secured, ensuring your data & information is never leaked.
Robust & Stable
Add branches and make changes easily as you grow your business without having to worry about downtime.
Connects you with your business from any device, any time, from any where
Being connected real-time while on the move is a must today, let Aoikumo help you.
Our Commitment
Aoikumo is an All-in-One cloud-based POS system targeted towards the Spa, Beauty and Aesthetics industry. It manages every aspects of the business such as keeping track of customer's appointments and spending, inventory, commissions and sales. Aoikumo will be the only solution you would need to manage your business.
Mailing Address
C-8-36 Centum @ Oasis Corporate Park,
Jalan PJU 1A/2,
47301 Petaling Jaya,
Selangor Darul Ehsan, MALAYSIA.
Tel: +60 (3) 7832 0188