A Solution for Success
Packed with key features that will excel your business
Features Designed with your Business in Mind
Our software serves many functions that are designed to help you run your business. From single to multi-outlet branches, this All-in-One solution can cater to your needs. Best of all, if you have a specific requirement, we would be able to customize the system for you.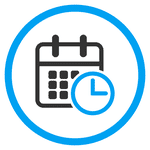 Appointments
Create and manage appointments based on available therapists or rooms so that you do not overbook. Set salon use products during completion of appointments so that your stocks are well managed.
CRM
Track Customer's Sales & Payment history, Appointments, Packages used and pending, Loyalty Points earned & burned (spent), Wallets purchased & used, Inventory items redeemed and much more.
POS Billing
More than a POS. Allocate payment to products or services through different staff for commission calculation. Progressively collect payment and increase staff commission automatically.
Sales Commissions
Assign commissions to different Staff using Aoikumo's flexible Sales Commissions with Multi-Tier control. Personal & Item Sales, Center & Area Overriding Commissions can be set up easily.
Inventory
Track and manage selling & salon use products (Consumables) based on Brand and Category. Create Transfer & Purchase Orders, Stock Request between outlets when Aoikumo alerts you of low stocks.
Services
Create Services to sell. If you're a multi-outlet business, set different selling prices or availability for different Outlets. Set the Redemption Points, Consumables, Service Incentives and many more.
Mix & Match
Allow Customers to Mix & Match their packages, giving total flexibility to your offering. Customers love flexibility and would be ready to pre-purchase packages from your business. WIN-WIN.
Staff Roster
Staff Roster manages the availability of your Staff so that your Outlet is always ready to accept Customers. Add a thumbprint device to monitor their clock-in and clock-out time, no punch cards needed.
Mobile Friendly System
Key features in Aoikumo are built to be mobile friendly so that you are able to access Aoikumo from where ever you are with a mobile or tablet, allowing you to make important decisions.
Online Booking
Customers can now book services from your Facebook page or website which is linked to Webstore. Upon login and with just a few taps, customers will be able to make their booking notifying you immediately.
Webstore
Online store that is linked to your website to allow customers to buy services or products from you directly and immediately make bookings online, linked with a payment gateway.
Live Notification
Customers will receive an E-mail and SMS whenever services or products are redeemed + a reminder before their appointment. This keeps customers well informed of their redemption and appointments.
Prepaid Wallets
Sell and manage different customer's wallets from Combo, Ala-carte & Cash Wallets. Customers will be notified immediately during redemption using Credits thus reducing misredemption and fraud.
Prepaid Membership
Sell exclusive packages for members or VIPs that consists of monetary credits. Auo-deduct credits during redemption and auto-notify Customers through SMS and E-Mail of the redemption.
Vouchers
Feeling generous? Looking to increase customer's footfall into your business? Generate value or percentage based vouchers and track its usage through various reports. No more manual tracking of vouchers.
E-Mail Marketing
Export customers from Aoikumo to Mailchimp based on their demographics. Mailchimp's easy-to-use Marketing Tools can help send beautiful e-mail designs making you look like a Pro.
Hands-on Incentives
Create different hands-on incentives for your Staff based on seniority or points to ensure they are accurately paid. Generate the report within seconds and say goodbye to manual calculations.
Loyalty Points
Categorize Loyalty Points into different membership which rewards customers as they purchase products or services from you, increasing their loyalty towards your brand thus making them come back.
Daily E-Mailer
Receive a summary report every morning letting you know of your previous day's business performance. This keeps you informed of your business previous day's overall sales performance and activities.
Data Analytics
Understand your Customer's buying patterns based on demographics. See what works, what sells and don't for your business helping you make right decisions. The only Business Intelligence (BI) you'll ever need.
E-Signature
Allow Customers to apply e-signature onto Invoices, Product Collection Receipts or Service Redemption Receipts. Signatures will be stored indefinitely and can be retrieved at any time.
Annotated Drawing
Within Customer's Visit Notes lies the Annotation function. Highlight areas of improvement using Customer's captured picture or Anatomy templates. Track past progress and notes at anytime.
Document Storage
Store Customer's documents such as consultation & indemnity form, post treatment images or collages into the system. Refer to these documents easily at anytime. With cloud storage, size is never a matter.
Electronic Form
Go Green! Design and create your own electronic indemnity & consultation form, ready with Customer's e-signature. Form will be automatically uploaded to the Customer's profile.
Case Notes
Take notes related to Customer's visits as well as Doctor's correspondence that may include written notes with anatomy or other visual representations. Easily refer back to these notes at anytime.
Camera Capture
Capture Customer's post treatment pictures and insert your preferred image tag using a tablet or PC which would then be auto-uploaded to Aoikumo. Easily refer to these images at anytime.
Picture Collage
Need to create a Collage to show the Customer's journey with the treatments you've done? Capture Customer's post treatment pictures using the Camera function then create a collage within Aoikumo easily.
Reports
More than 20 business reports that gives you a detailed view on the performance of your business operations.
Thumbprint
Keep track of your Staff's clock-in and clock-out time through a thumbprint device. Generate a report that is beautifully designed in a time-table format showing the clock-in and clock-out time.
E-Statements
Customers would automatically receive a printable format of Invoice, Product Collection and Service Redemption Receipts in their e-mail thus eliminating the need to have printed documents or a printer itself.
Connects you with your business from any device, any time, from any where
Being connected real-time while on the move is a must today, let Aoikumo help you.
Our Commitment
Aoikumo is an All-in-One cloud-based POS system targeted towards the Spa, Beauty and Aesthetics industry. It manages every aspects of the business such as keeping track of customer's appointments and spending, inventory, commissions and sales. Aoikumo will be the only solution you would need to manage your business.
Mailing Address
C-8-36 Centum @ Oasis Corporate Park,
Jalan PJU 1A/2,
47301 Petaling Jaya,
Selangor Darul Ehsan, MALAYSIA.
Tel: +60 (3) 7832 0188